Pure Light Project is a PORTAL TO YOUR EXPANSION AND TRANSFORMATION.
In here, you'll find so many tools to access your Inner Vision, Voice, and Presence.
Use these to skillfully and easily create the life you choose.
This is simply the Art and Way of Being.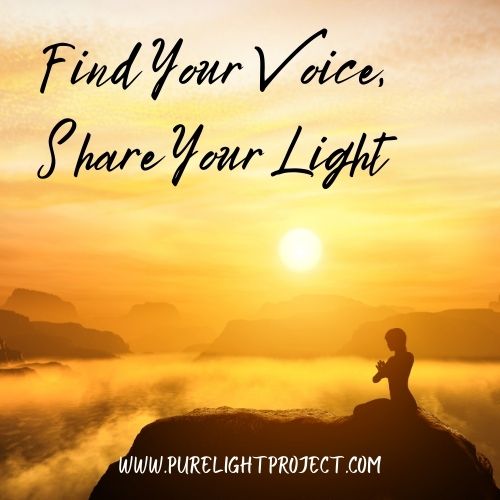 Discover your Joy and Purpose (Find what Lights You UP!)
Access Your Creative and Creational Self (so you know what you are truly capable of!)
Find and Express Your True Voice (and use it to express and create both internally and externally)
Remember Who and What You Are (both in the relative world and as a divine strand of Source)
Integrate, Release, Heal, Evolve, Expand, Ascend.